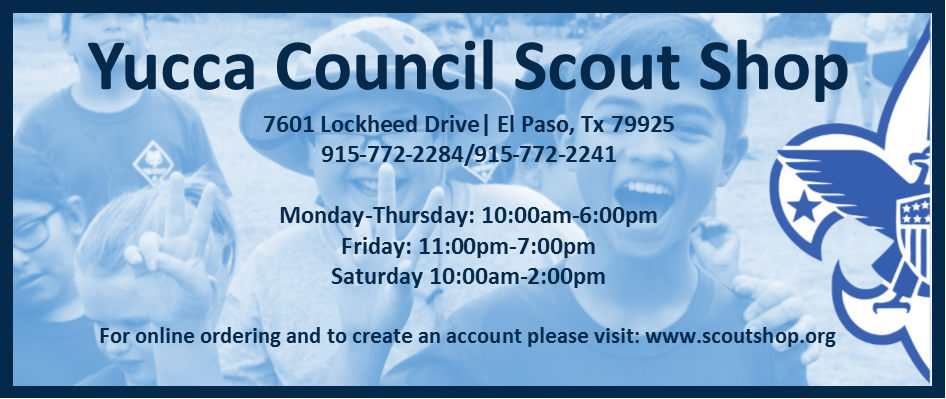 Attention!!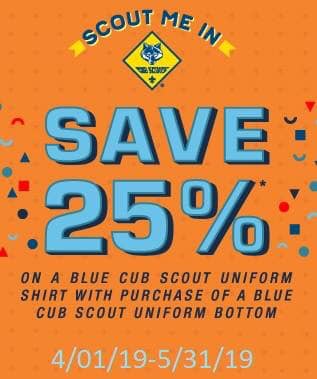 This is not a joke! 25% sale starting April 1st!
Welcome

The Yucca Council Welcomes you to the National Boy Scouts of America Scout Shop, your home for all of your Scouting apparel, advancement, recognition, Scouting literature and camping needs!
New Handbooks are in!

We are proud to welcome our newest members and excited to walk alongside you on your journey to Eagle!
On Sale Now!
Custom Easter Baskets! Visit us today!